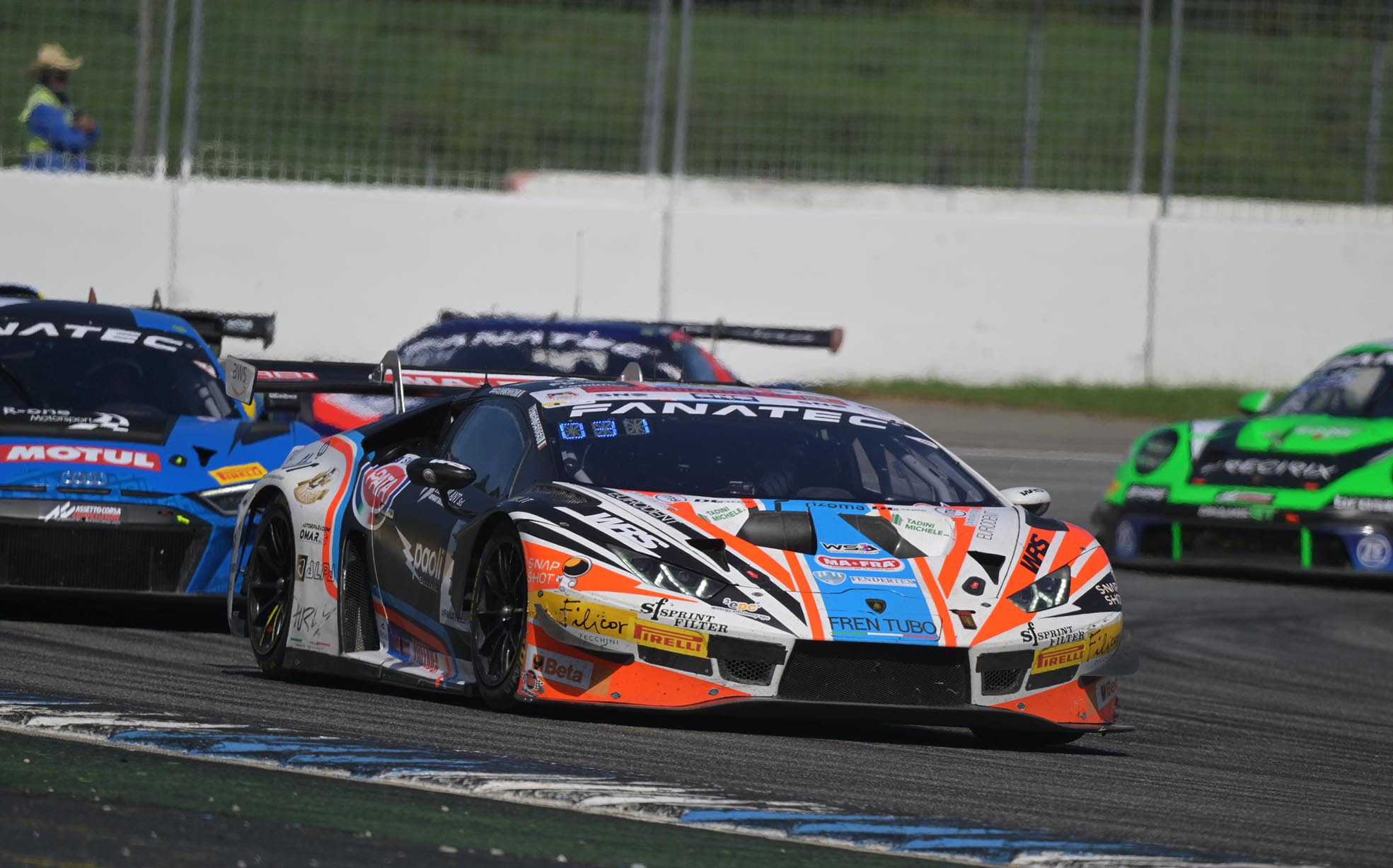 Hockenheim - Round 3
The German Hockenheim circuit hosted the third round of the Fanatec GT Europe Sprint Cup. 41 cars at the start for the classic 60 minute race on Saturday and Sunday.
Two Italians on the GSM RACING Lamborghini Huracan: Federico Scionti and Matteo Desideri. Both new to this championship, the two drivers took part in the official test on Thursday and then in the qualifying session. Matteo Desideri did well, recording a mid-table time during. The wet session. Federico Scionti, on the other hand, gave the team the best performance in official practice, recording an excellent time, two seconds from pole, during the last session.
"I have already said many times that the level of this championship is very high" declared Andrea. Grillini "today I want to thank Scionti and Desideri who, without knowing the car, have shown that our Lamborghini can easily stay somewhere around the middle ranking. The mechanics worked well and we never had a technical problem, and this fills me with pride." The team confirms its seventh place in the general category ranking.
The Sprint Cup returns in two weeks with the fourth round in Valencia on the weekend of 15-17 September.
---